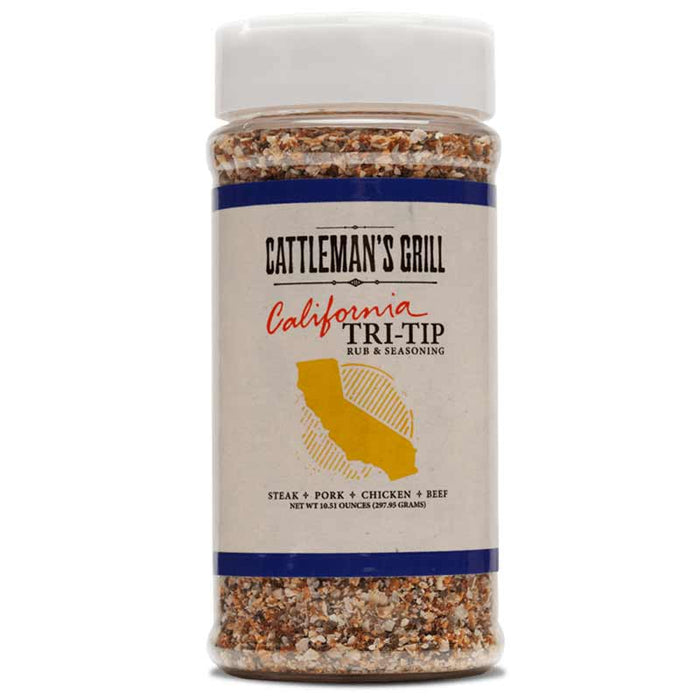 Cattleman's California Tri-Tip Seasoning
Original price
$19.99
-
Original price
$19.99
About Cattleman's Grill California Tri-Tip Seasoning Cattleman's Grill California Tri-Tip is our best seller, made in true California style with Garlic from Gilroy, Red Peppers and Onions from the central valley and sea salt from the central coast, home of the original Tri-Tip BBQ.
The spices used in all Cattleman's Grill formulations have been meticulously picked for quality and taste. Each product has been mixed, tested, tasted, and refined over and over until the perfect flavor blend is achieved.
This isn't your run of the mill, grocery store spice blend. Every small batch is blended fresh and doesn't sit on a shelf losing flavor. The Cattleman's Grill brand epitomizes quality, freshness, and flavor.
Ingredients: sea salt, garlic, red bell pepper, onion, red pepper, and spices MSG free
REQUEST MORE INFO